Villa Bon Voyage Pattaya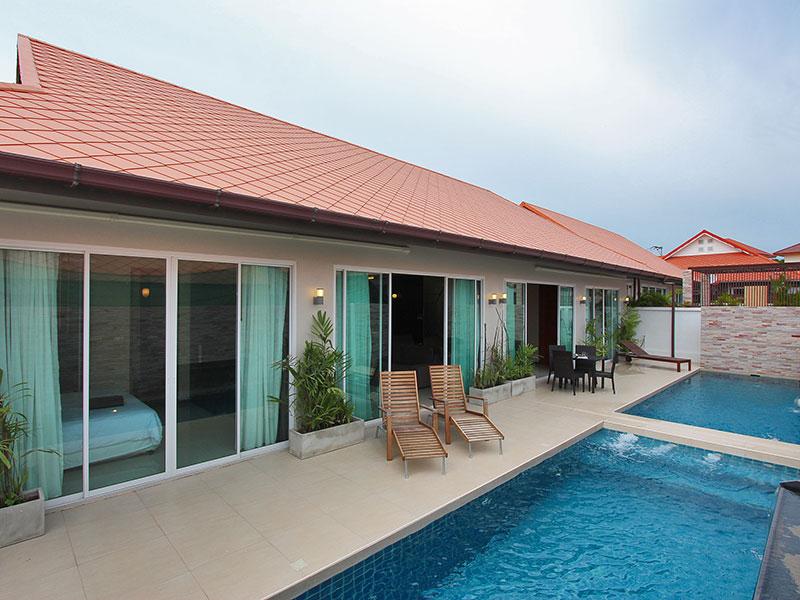 Villa Bon Voyage Pattaya Located in The Ville Jomtien A.Banglamung, boasts a luxurious 6-bedroom villa with an outdoor private pool and garden. It offers free WiFi in all areas and free private parking.

These two semi-detached villas both have 3 bedrooms each, 4 bathrooms in total, a lounge, dining room, 2 kitchens and a living room that has a pool table. The two back garden s both have swimming pools, terraces, tables, chairs and sun loungers, both linked to each other through connecting doors, offering lots of fluidity between the 2 properties.

Merging 2 neighboring villas together ensures you all have lots of space to relax while still sharing those special moments. Having a full lounge area in one villa and a pool table in the next is a great optio to have.