Baan Nomella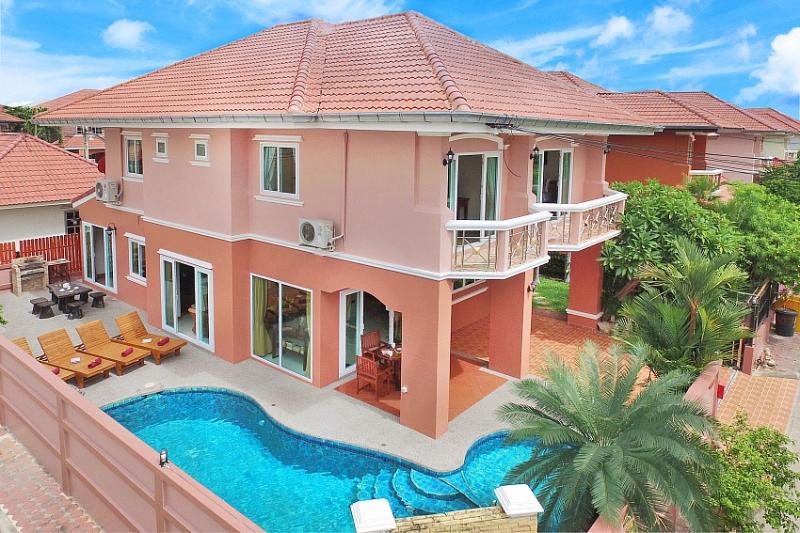 Baan Nomella villa for rent modern style comprise with 4 bedrooms. Situated just 1km from Jomtien Beach. This Jomtien villa rental merges the ultimate in convenience, luxury.

The highest quality of materials and design. Baan Nomella have 4 bedrooms with private swimming pool and outdoor terraces with 4 seats sun loungers with wooden tables 8 seats at poolside. There is a BBQ space in the garden for cooking a delicious meats and seafood at the poolside.

The open plan living area provides a light and airy atmosphere, comfortable. comprise with a lounge, dining area and Western-style kitchen. There are 4 main bathrooms in the villa comprise shower units, toilets and wash basins. A further toilet room downstairs access to the lounge.

Baan Nomella have 4 bedrooms. With king-size beds, vanity sets, side-tables and wardrobes. Every bedroom have air-conditions, 32 inches, flat-screen TVs and en-suite bathrooms.

The villa modern design with a breath taking natural. Antiquated teak wood furniture such a 8 seats dining table in the lounge, all the beds, side table, wardrobes and vanity sets across the villa are handmade teak sculptured by local artisans.